The strike by junior doctors of the Bangalore Medical College was called off in the city in protest against the assault on the female medical students at the Minto Eye Hospital in Bangalore.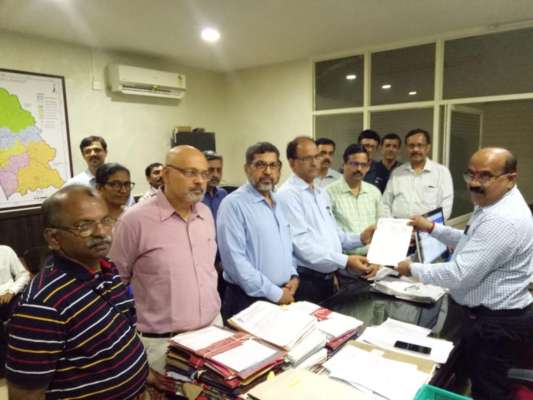 The famous KMC Hospital in Manipal functioned as usual. Outpatient and inpatient departments were open. As such, it was not much of a problem for patients who came to seek treatment from outside districts. The OPD Band was in Baliga, Hi-Tech and Lalit Gandhi Hospitals till 6 pm. Then came the action.
In the meantime, District Medical Officers of the Indian Medical Association met Sadashiva Prabhu, Additional District Collector.
The attack on a doctor at Minto Hospital is disgraceful for obstructing doctor's duties and for not speaking Kannada. Assaults on doctors are on the rise. Officers of the association expressed concern that there was a situation in which rural doctors could live.
On the 6th and 7th of this month, all members of the Coastal Branch protested wearing black strips, condemning the attack on the doctors. The outpatient service was discontinued on Friday.
IMA President Dr. Umesh Prabhu, Dr. PV Bhandari, Guru Murthy Bhatt, Sudarshan Rao, Vinayak Shenoy, Virupaksha, Deepak Mallya, Sandeep Shenoy, Ashok Kumar Okude, Dr. Narendra Shenoy were present.